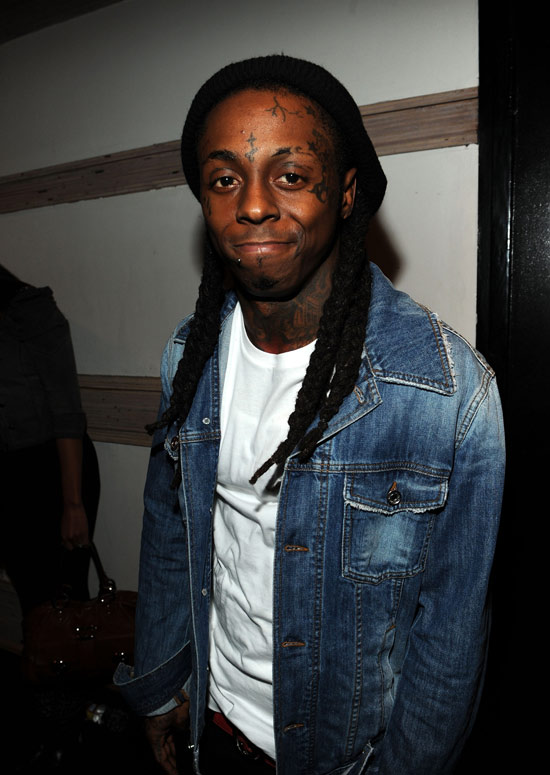 Weezy says he's a changed man…
With less than three months left in his prison stint, rapper Lil Wayne has been counting the days away, learning from his previous mistakes and taking part in recreational activities. In his latest letter posted on his WeezyThanxYou.com blog, Wayne talks about how he is spending most of his time behind bars working out and playing Uno.
Peep what Tunechi said below:
"Well ain't nothing going on in here but the time, which seems like it's taking forever. I'm trying to make the most out of every second tho, mentally. There's some pretty cool people in here. Even though this isn't a cool place to be. I've learned plenty already and the best lesson is to not come back. Last night, I kicked ass in UNO! Anyway, that's neither here nor there. Just thought I'd let y'all know. Gotta stay hydrated. Though it's hot, I still work out. Now don't be expecting me to look like Hercules when I get out, but I should be a little bulky."
Well good for you Weezy!! Didn't know you were an Uno champ though (LOL)
Be the first to receive breaking news alerts and more stories like this by subscribing to our mailing list.