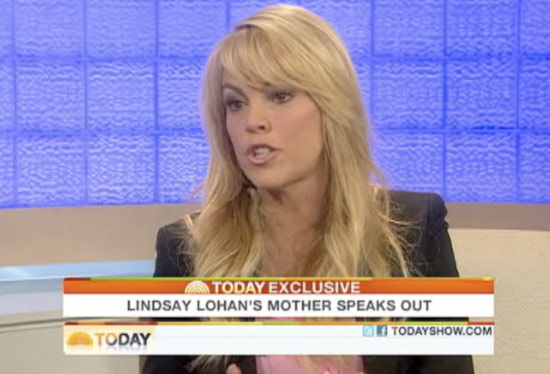 Dina Lohan doesn't play one bit when it comes to her troubled daughter, actress Lindsay Lohan!!
In an exclusive interview with the Today Show's Matt Lauer, Dina remained quite defensive of Lindsay's behavior and even pointed the finger at Judge Revel who she claims "played hardball" throughout the case.
Peep what Linday Blow-han's notoriously enabling mother had to say below:
"I'm not condoning drinking and driving, but she's still paying the price for what she did in 2007. She's changed. She's grown up considerably.

"She was in [jail] for just missing a couple of classes and was working at the time. The judge went overboard and put her in serious lockdown for two weeks with murderers."
Dina (or "White Oprah" as she has called herself in the past) needs to go and sit down somewhere. Sometimes she makes herself look like she's the one on drugs and not Lindsay. And maybe that's Lindsay's problem … the poor child was probably a crack baby!
Be the first to receive breaking news alerts and more stories like this by subscribing to our mailing list.