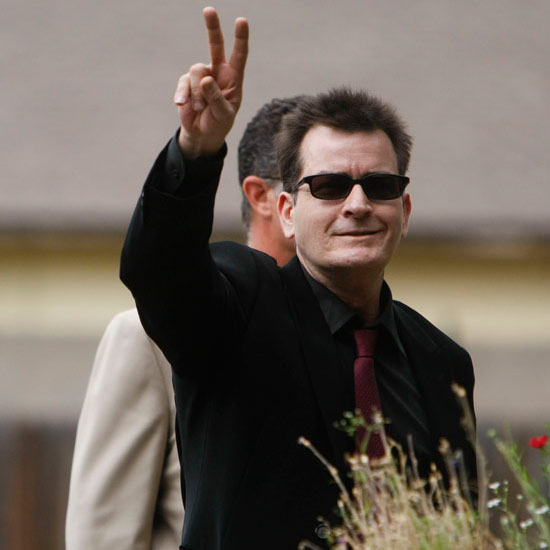 He didn't get the Lindsay Lohan deal…but he wasn't too far from it.
Actor Charlie Sheen has gotten off rather easy with his domestic violence case after being ordered to serve 30 days in rehab at a court hearing yesterday, instead of serving hard time behind bars. The "Two and a Half Men" star was also placed on probation by a judge and must complete a mandatory 36 hours of domestic violence counseling. Sheen appeared quite content about the sentencing and even released a statement saying how grateful he was.
"I'm very grateful to the court and to the people of Pitkin County. I look forward to complying with the court's decision, getting on with my life and putting this behind me."
Well at least the guy plans on moving forward from the incident….
But does his plea deal affect recording for his show?
Not at all according to our friends from TMZ! They say:
The final details are still being hammered out, but we know this — the deal will not prevent Charlie from taping a single episode of 'Two and a Half Men'. Law enforcement sources tell us if Charlie does jail time it won't interfere with shooting of the show.
Sounds like Charlie Sheen came out clean on this one. Too bad other celebrities charged with domestic violence couldn't get a sweet deal like this that doesn't interfere with their career. Just sayin…
Be the first to receive breaking news alerts and more stories like this by subscribing to our mailing list.