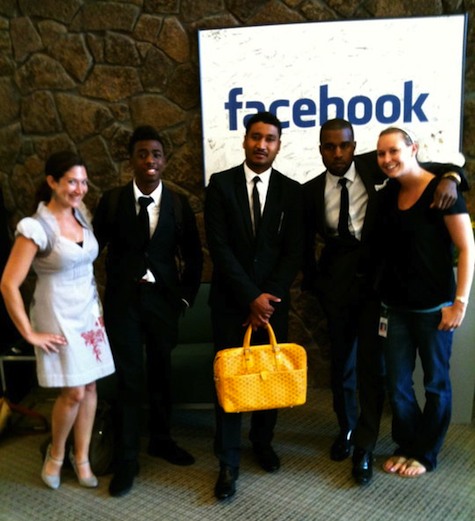 Facebook employees got the opportunity of a lifetime yesterday (Tues. Jul 27) when rapper Kanye West paid a visit to Facebook HQ in Palo Alto, California to preview a handful of brand new, never-before-heard tracks plucked from his upcoming album release.
Dressed in a sharp black suit, Yeezy stood on top of a conference room table and performed a cappella versions of four songs from Good Ass Job, his forthcoming fifth studio album due in stores in the fall. The songs he previewed were: "Lost in the World," "Chain Heavy," "Sweat on My Face," and our personal favorite "Mama's Boyfriend," a hilarious (but deep) recount of his parents' divorce and how he felt when mama brought her boyfriends around. Funny stuff!
"Good Ass Job" is due in stores September 14th, but in the meantime check out Kanye West giving the world a sneak peek of his highly anticipated album at Facebook below…
Spotted @ Rap-Up.com
Be the first to receive breaking news alerts and more stories like this by subscribing to our mailing list.