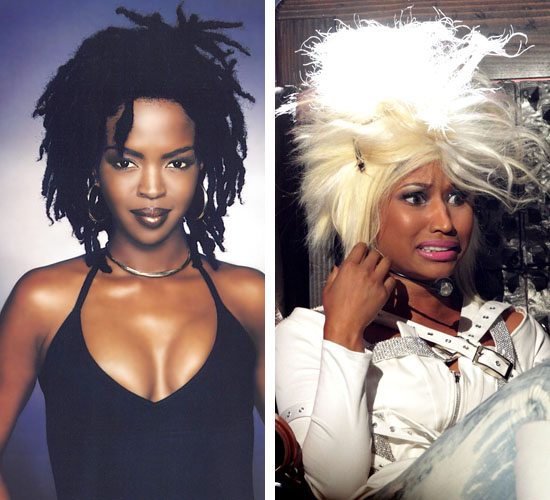 Irv Gotti raised a lot of eyebrows over the weekend when Vibe.com published a snippet of an interview where the producer/record label founder claims that Young Money femcee Nicki Minaj is (and we're quoting this guy EXACTLY) "as talented as Lauryn Hill."
VIBE: Does Nicki Minaj have what it takes to be a star?

Irv Gotti: The world has yet to see the best of Nicki Minaj. What she's delivering to the world now is basically what they want. But I know that she's a super talented superstar who can do anything at a high level—rap, sing, act, whatever she wants to do. This is just the beginning of Nicki Minaj. Her best is yet to come. In my opinion she is as talented as my other girl Lauryn Hill. They have completely different styles. But as far as the talent is concerned they both can do it all. Nicki just isn't showing it yet 'cause she doesn't want to. But world be prepared 'cause she's the truth!
Pause! He said what? Don't get us wrong, Nicki is a talented chick and everything……but comparing her to Lauryn Hill is a bit much. There's no possible way to even BEGIN to compare the two! No wonder Murder Inc. crashed and burned and Ashanti is stuck somewhere singing "Somewhere Over the Rainbow."
Be the first to receive breaking news alerts and more stories like this by subscribing to our mailing list.