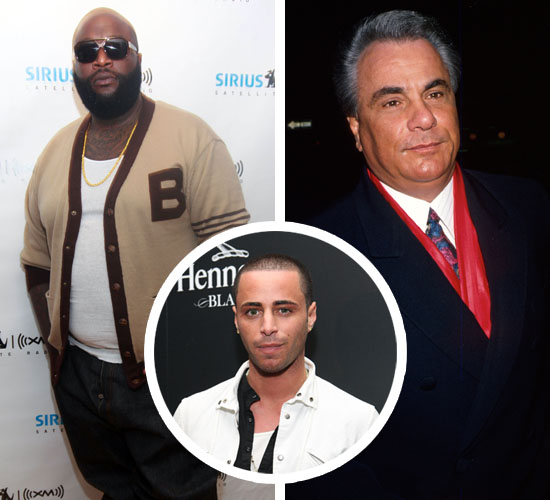 Rick Ross has found himself in trouble yet again for using someone else's name without permission. The Miami rapper named his new album Teflon Don, which was also mob boss John Gotti's nickname back in the day. And based on Ricky's current track record for "using" other people's names, we (along with John Gotti's grandson) are 110% positive that this is no coincidence.
Carmine Gotti Agnello, one of John Gotti's grandsons who is an aspiring rapper himself, has spoken out about Ross using his grandfather's name and says that he should have gotten permission from the Gotti family first. John Gotti was given the nickname "Teflon Don" after he was acquitted of several murders in the 1980s. However in 1992, the Italian mobster was convicted of murder and racketeering.
Earlier this week, Carmine Gotti told the New York Daily News:
"My grandfather paid his dues for that nickname. That was my grandfather's life. He should have asked for permission. A standup, respectable guy would come and ask 'If I could use the nickname.' I think he's a great artist, but you can't just start calling yourself that to sell records …He wants to go for that whole image, but hey, be yourself. Only in America can you go from being a corrections officer to calling yourself Teflon Don."
Rick Ross' fourth studio album Teflon Don hit stores this week (Tues. Jul 20) and according to early numbers is projected to sell 180k – 200k copies.
What do you think about Rick Ross using John Gotti's nickname for his album title?
Be the first to receive breaking news alerts and more stories like this by subscribing to our mailing list.