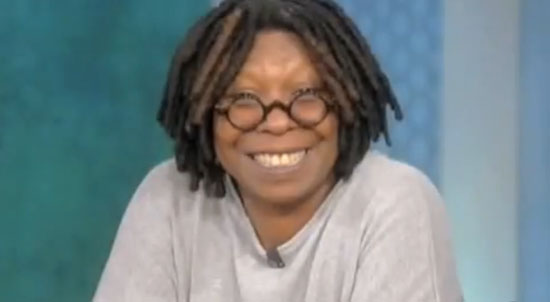 Our favorite outspoken talk show host Whoopi Goldberg caught everyone off guard Monday (Jul 19) on "The View" when she revealed that she was still "hazy" from partying the night before in Vienna, Austria.
Whoopi had a serious case of the giggles as she hosted Monday's episode of ABC's "The View" and said that it was because she was jet lagged and "drugged up" because she has a fear of flying and has to be put to sleep whenever she gets on an airplane.
Check out video footage of Whoopi's hilarious antics on "The View" Monday below:
"I just got back from Vienna for amfAR, because you know today kicked off the International AIDS Conference, so people from all over the world were there and it was an insanely huge party and I just got back. I may have partied too much but I have to fly drugged so I'm still slightly drugged… I'm sure somewhere in me I'm still partying."
First she's defending Mel Gibson and now she's spouting out random ish while hosting a live televison show. Something tells us this isn't the first time she's been "high" while hosting "The View."
Your thoughts?
Be the first to receive breaking news alerts and more stories like this by subscribing to our mailing list.