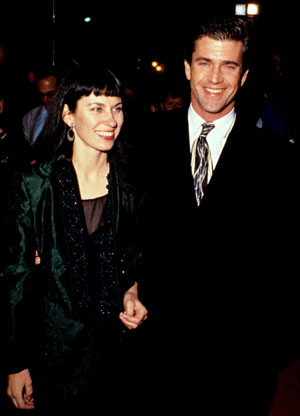 As we all know by now, Mel Gibson is currently in a whole heap of sh** after a series of tape recordings surfaced of him talking crazy in so many wrong ways, it's ridiculous! He's even been heard threatening Oksana and admitting to knocking her teeth out while she was holding their young daughter.
Since then, his ex girlfriend Oksana Grigorieva has begun the process of taking away Mel's visitation rights to see their nearly 9-month-old daughter. So who in their right mind would come to his defense at this point in court?
It appears that his soon-to-be ex wife Robyn has written a sworn-in declaration defending the troubled actor. In a one page document, she writes:
"Mel never engaged in any physical abuse of any kind toward me before, during or after our marriage. Mel was a wonderful and loving father."
Will this work? We highly doubt it. In case Mel and his wife forgot, Los Angeles courts don't mess around with celebrities and their wrong-doings. Just ask Lindsay Lohan!
Be the first to receive breaking news alerts and more stories like this by subscribing to our mailing list.