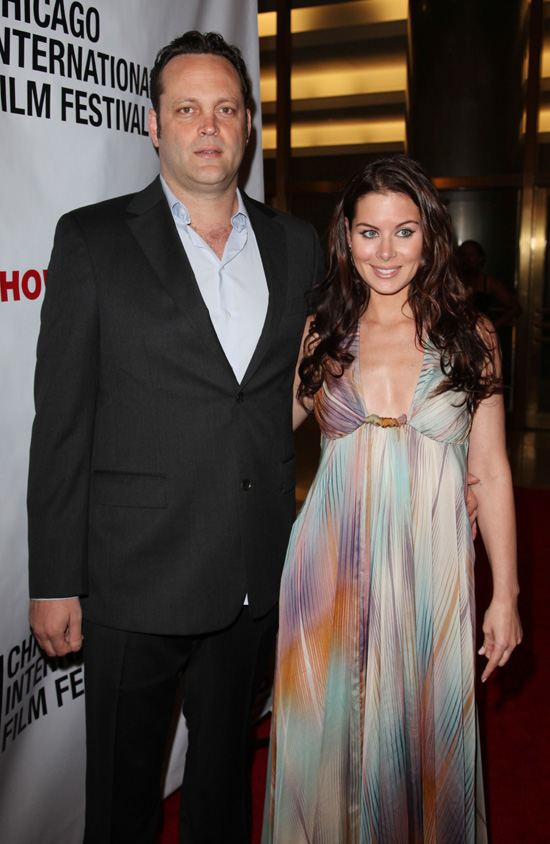 No more crashing weddings for you Vince!
Actor Vince Vaughn and his wife Kyla Weber are expecting their first child together. The couple tied the knot at a private ceremony back in January of this year, and according to a source, they are extremely excited about the baby news.
"They're having so much fun together and they're so excited to be first-time parents!"
Congats guys!!