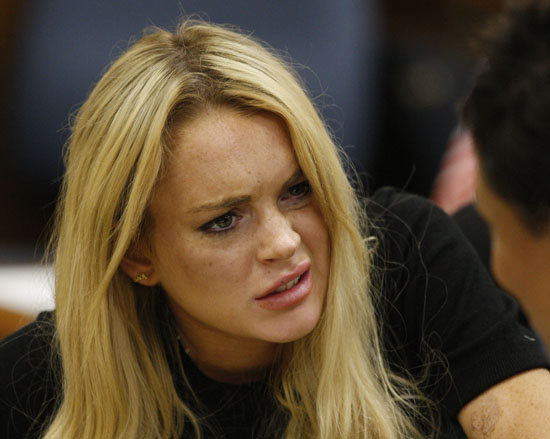 If you recall, we previously reported that Lindsay Lohan found herself a new lawyer by the name of Stuart V. Goldberg. Well it turns out that Goldberg did meet with Lindsay, her mother Dina, and her sister Ali, but after the meeting, he received a call from Lindsay's manager stating that they couldn't afford him. At least that's his side of the story. Lindsay's camp says that they decided that the lawyer was "a little eccentric" to say the least and decided not to go with him.
But regardless of what really happened, Goldberg had this to say about Lindsay:
"My impression of Lindsay is that she's a fragile lost child – a sleeping beauty with her head in the sand. I found her not fully forewarned of the consequence of her actions. I'm concerned that she's not disciplined or tethered enough to the reality of adult consequences," he says. "She doesn't seem to have the awareness of what's going to befall her."
During the meeting, Goldberg asked Lindsay if she might hurt herself and "she started sobbing quietly". We don't know what it's going to take to get this girl back on the track but let's hope jail and rehab does it for her.
Oh, and we totally agree with the notion that she's a "lost child."
What do you think?
Be the first to receive breaking news alerts and more stories like this by subscribing to our mailing list.