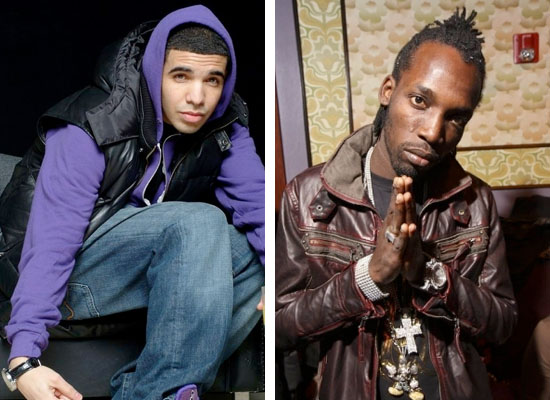 Rapper Drake has donated $25,000 ($2 million Jamaican dollars) to help construct the "Drake and Mavado Peace Center," a learning center in Cassava Piece, Jamaica. The city, where popular Jamaican artist Mavado is from, was the location for Drake's "Find Your Love" video.
Drake told the Jamaican Star:
"I had a great time when I was in Jamaica and the people of Cassava Piece showed me a lot of love. I just wanted to show back some love by helping out with Mavado's project…It's a very positive move and something I am very happy to be a part of. Education is the key to life so to be able to assist in that process is very fulfilling."
This is a positive move on Drake's part after a comment was made by Jamaica's minister of tourism Edmund Bartlett saying the imagery shown of the country in the "Find Your Love" video was negative.
Jamaican artist Mavado, who co-starred in the video, will need to raise more money to complete the project for the center, which will feature a  computer lab and library. His manager Julian Jones-Griffith said:
"Obviously it's going to take more than what Drake gave so Mavado has contributed to it and pledges to put more towards it."
Drake donated the money two weeks ago and construction for the new community center is already underway.
Be the first to receive breaking news alerts and more stories like this by subscribing to our mailing list.