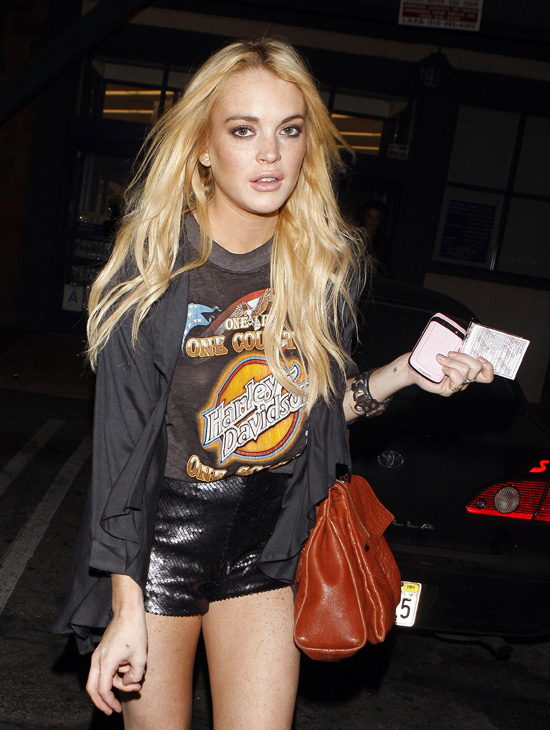 Scram-bracelet wearing actress Lindsay Lohan may have gotten one of the most unexpected birthday gifts of all time!
Last night at her 24th birthday celebration, the actress was punched in the face by a waitress at a club in Los Angeles. Apparently it all went down because Lindsay was hanging out with actor Doug Reinhardt. According to an insider:
"The waitress has a history with actor Doug Reinhardt, and Lohan was hanging out with him. She was jealous, and out of nowhere, the waitress punched her in the face! Doug didn't want any part of it and went to the other side of the booth. Lohan ran out."
Not too long after the incident, Lindsay took to her Twitter account to let everyone know about the unexpected gift she received.
"A waitress just hit me — punched me for no reason."
Later that night Lohan ran into the waitress again for the second time at a party at a nearby Rockstar House, however she didn't seek retalitation… she just sat there and cried like a little b**ch! (LOL) Another source said:
"Lohan showed up and cried because the waitress was there as well. Some birthday…"
A birthday fit for a queen…
Be the first to receive breaking news alerts and more stories like this by subscribing to our mailing list.