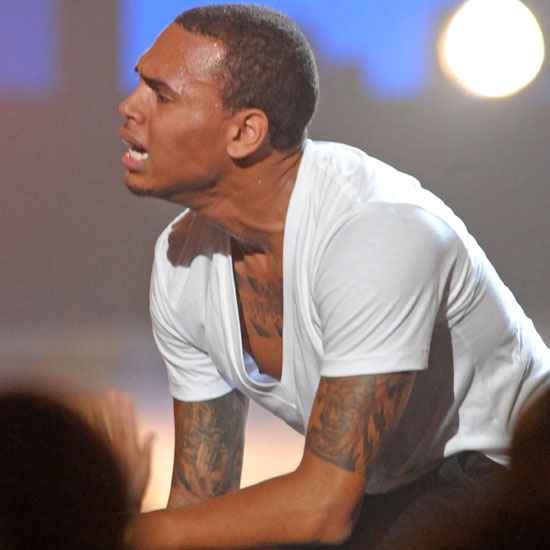 R&B singer Chris Brown caused quite a stir this week after he broke down into tears while performing a tribute to the late great Michael Jackson at this year's BET Awards. Some folks even questioned the sincerity of his tears, and now, an "insider" tells UsMagazine.com that the crying was fake.
Read on for the details…
Before he took the stage to belt out "Man in the Mirror," a backstage source tells Us one of Brown's bodyguards gave the singer, 21, tear-inducing eye drops. Brown's rep denies it, telling Us that Brown simply "was moved by the opportunity to pay tribute to his idol." But the witness says Brown definitely used drops. Says the source, "He rubbed it in and he started crying."
Wow…. WTF?!
A guy can't even cry without people yelling "fake!" Anyone with a heart could sense the emotions behind those tears. If that was acting, then eff a Grammy or a BET Award. Chris needs an OSCAR!
Be the first to receive breaking news alerts and more stories like this by subscribing to our mailing list.