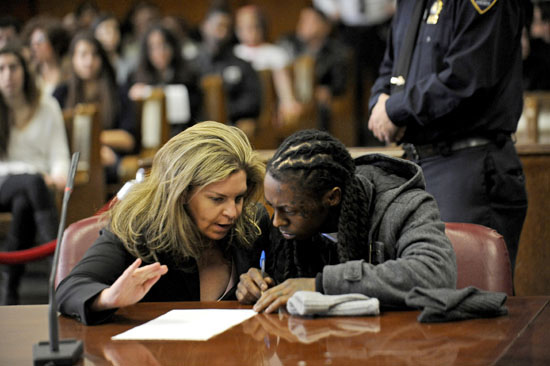 Lil Wayne has had the worst luck on his side lately. He is currently serving an 8 month prison sentence at Riker's in New York for illegal possession of a weapon, but while he is in jail, he is battling a whole separate set of charges from Arizona.
Via video link, Weezy entered into a plea bargain relating to an incident when he was stopped at U.S. Border control and was found with cocaine, Ecstasy and a handgun on his tour bus. Wayne pleaded guilty to one count of possession of a dangerous drug, and will now no longer face charges of possession of a narcotic drug for sale, misconduct involving weapons and possession of drug paraphernalia, however he might receive 36 months probation for his guilty plea.
This is great news for the rapper. For a minute, it appeared that Wayne would be heading to another prison right after finishing his sentence in NYC, but that won't be the case at all. Too bad he might have to serve an extra 4 months for that iPod incident though, SMH…
Be the first to receive breaking news alerts and more stories like this by subscribing to our mailing list.