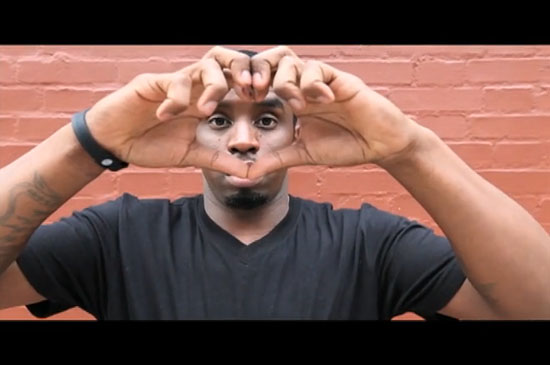 Diddy has officially joined the the wonderful world of blogging with the launch of his new site DiddyBlog.com, and his first post is focused on "The Love Movement." So why did he feel the need to launch this blog? From what we know, he says that he's tired of all of the negativity being spread on other blogs and believes that he has the perfect anecdote: LOVE!

"Down with hate. Today we start the love movement. Stop talking about what you don't like about somebody and what somebody did wrong. Start talking about what you love about somebody… today is the day we start the love movement… the love movement has begun!"
This is probably something long overdue considering that Diddy is the ultimate self-promoter. Many of you know that his wildly popular YouTube channel was recently shutdown for a reason still unknown. Diddy probably realized that it was unnecessary to bring all of these hits to YouTube when he could be doing this for himself on his own site. Nice blog Diddy! We see you!
Be the first to receive breaking news alerts and more stories like this by subscribing to our mailing list.