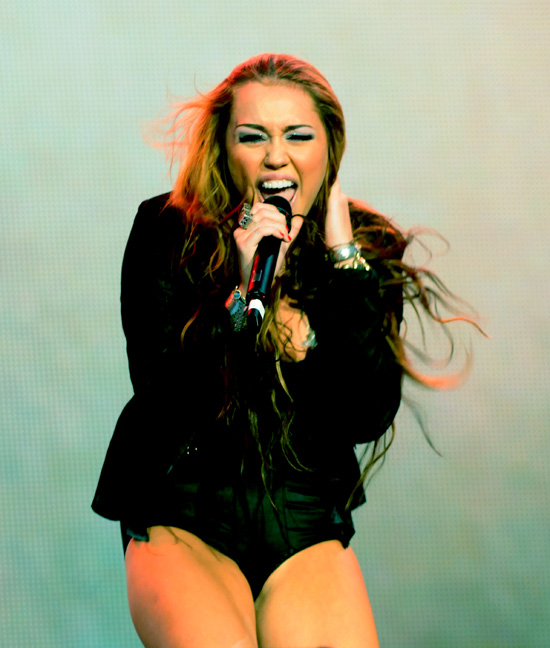 Even though "Can't be Tamed" singer Miley Cyrus is probably in the spotlight more than anybody else right now, the former Hannah Montana star never pays attention to any of the negative things said about her. In a recent interview, Cyrus explained how she and her team has been handling all of the criticism and gossip going around lately. Continue reading to check out what she said…
"I try to think of really just the positive things. My family, we're only allowed to have 10 channels basically at our house, because we don't want to see any of that stuff. So the people that are around me, they bring me the good things, and I never see anything or read anything that's bad because it's never e-mailed to me by my manager or publicist or whoever."
Miley also spoke out on her new music and how it may no longer appeal to her usual fan base of kids.
"A lot of people say there's things that are on the Internet about me, or whatever, and then they go, 'Well if that's you, how do you expect people to buy your record when your fans are kids? My record isn't the bullcrap that people write about me. My record is what I want to say and what I think is important."
Come on Miley, we know you see all of the stuff said and written about you!! You don't have to lie to us to make yourself feel better… 😉
Be the first to receive breaking news alerts and more stories like this by subscribing to our mailing list.