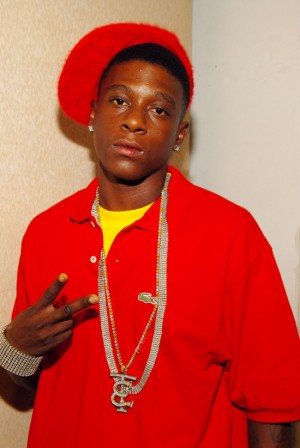 Yesterday we reported that rapper Lil Boosie had recently been indicted on first degree murder and drug charges.
Well….according to a new source from around the way, Boosie may be receiving another first degree murder charge in the next few days. We don't know how true any of this is, but lets just say we've been right on the money so far.
Either way, Boosie is claiming he's innocent on all charges during footage of him being transported to the East Baton Rogue jail Friday (Jun 18). In addition to a first-degree murder charge, Boosie was also hit with drug distribution charges after he allegedly tried to smuggle ecstasy, marijuana, and codeine into prison headquarters. If convicted of these charges, Boosie could face death by lethal injection.
Check out footage of Boosie speaking on the charges by clicking below:
Man…this is a crying shame.
Be the first to receive breaking news alerts and more stories like this by subscribing to our mailing list.