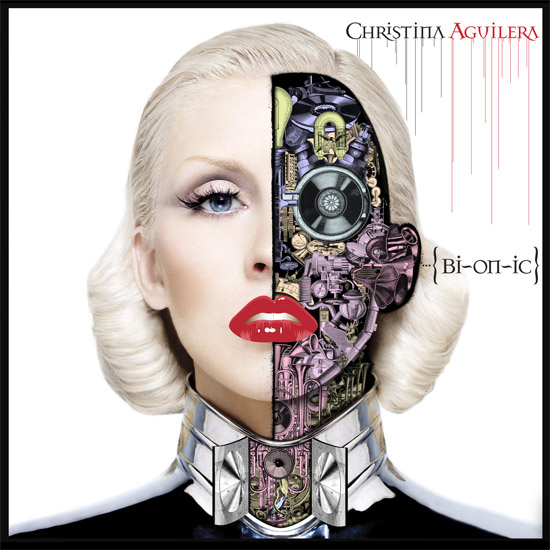 Christina Aguilera's new album Bionic is set to bomb its first week of release. The album is predicted to sell between 100k and 120k (if that) and fall at #3 behind the Twilight and Glee soundtracks.
( Editor's Break – Kenni Nwagu: No one can say they didn't see this one coming, to be honest. Her first single "Not Myself Tonight" peaked at #23 on the Hot 100 and the video did nothing but spark controversy amongst everyone and their mama. Meanwhile, the second single "Woohoo" with Nicki Minaj has yet to spawn a video and only peaked at #79 before swiftly dropping off the charts. Tie this all in with pig-face Perez Hilton steady going on about her copying Gaga (even though he admittedly likes the album), she never really had a good chance. Needless to say, we're hoping she pulls this era off because her album is actually a very solid good album. )
But depite everything, Christina has still been making her promotional rounds. Below is an interview with David Letterman and a performance of her song "You Lost Me", which shows that she is still clearly one of the best singers of our generation. Even if she does look like Lady Gaga a little 🙂
Interview on Letterman
"You Lost Me" Performance on Letterman
Be the first to receive breaking news alerts and more stories like this by subscribing to our mailing list.