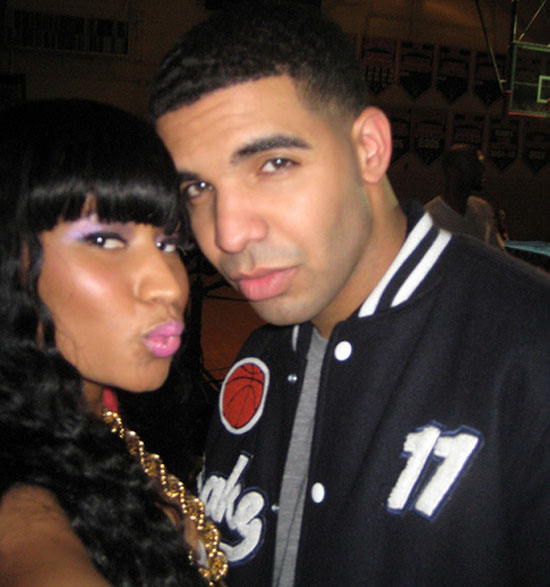 Drake has taken it upon himself to talk more about the new "beef" brewing between female rappers Lil Kim and Nicki Minaj! The Young Money rapper said in a recent interview with DJ Envy that he's just doing his part to stand up for his label-mate. He also spoke further on how he feels about Lil Kim publicly dissing Nicki. Check out what Drake had to say below:
On Lil Kim being a rap legend:
"Lil Kim is a G in the game. She's part of an era that's classic, that we'll never forget as young kids, me and Nicki. You don't have to get on stage and announce your presence and tell people to pay homage. That's a given. I've watched Nicki pay homage to her time and time again."

On Lil Kim publicly dissing Nicki Minaj on stage:
"I didn't respect that at all…You're just showing that you're upset. Nobody's done that to me yet. But I wouldn't expect Jay or 'Ye to get on stage and be like 'yo pay homage to me, you need to respect me.' They know and command my respect with their music and talent. To me that's a sign that you're just losing it. I really did take that personally….You're supposed to be a G, and that wasn't G at all."
In other news, tweets from a twitter account under Lil Kim's name were being re-tweeted last night with remarks made about Nicki Minaj, etc. But we thought we should clarify for those who didn't know: Lil Kim does not have a twitter.
But what do you think about what Drake said? Does he have a point or was Lil Kim right for doing what she did?
Be the first to receive breaking news alerts and more stories like this by subscribing to our mailing list.