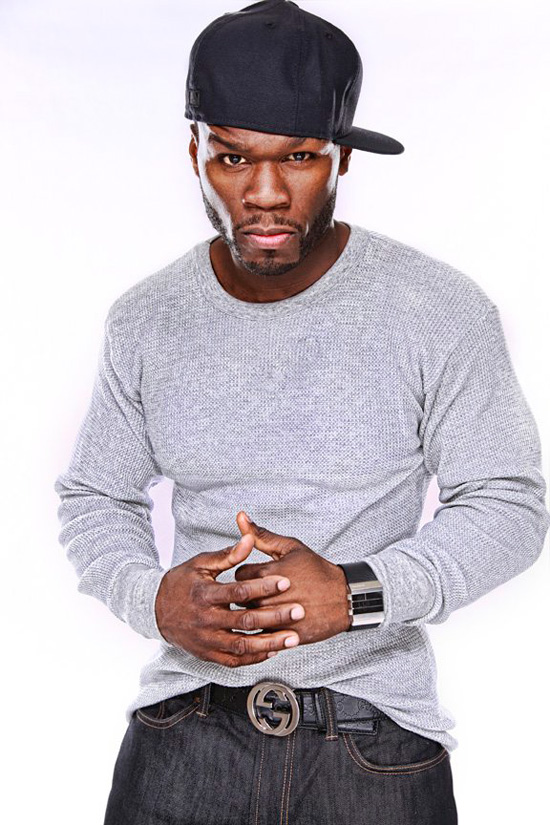 If we can say anything about rapper 50 cent, we can definitely say the guy is good on timing! When you think 50 has finally fell off the face of the earth, he always manages to find a way to make his presence known. Just recently he sparked a lot of controversy when pics surfaced online of his tremendous weight loss. 50 (real name: Curtis Jackson) had to lose over 50 pounds for his upcoming movie "Things Fall Apart", in which he plays a college football player who has been stricken with cancer his senior year.
But now, 50 Cent is back to his regular size and has a few things to say to all the critics. In a recent interview with Streetz On Fire, 50 talks about everything from his sudden weight loss to rumors about him and Dr. Dre no longer working together. Peep a few quotes from the interview, along with video footage, below:
On his sudden weight loss:
"My best-friend growing up lived across the street from me he actually died of cancer. That is what inspired me to actually commit to the project. In my head I was trying to make it as accurate as it was how he looked to me. It was tough like after like the third week."
On him and Dr. Dre not working together:
"I don't know where that came from. I think it came from maybe him being in the studio with Game. And that is like…I still haven't heard anything from the time dash was spent in there. So you don't know how positive or negative or what that was. I still haven't heard his record."
Be the first to receive breaking news alerts and more stories like this by subscribing to our mailing list.