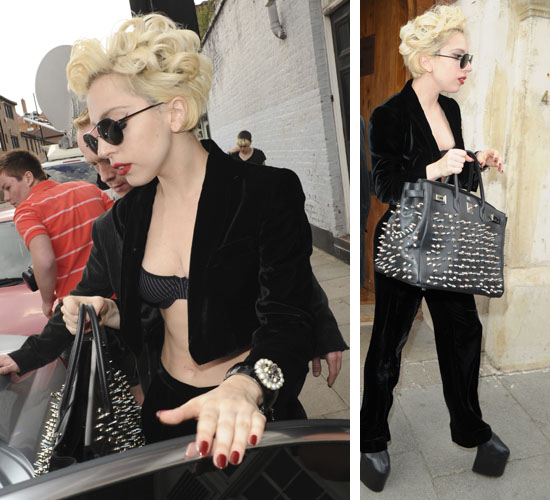 If there's something strange / in your neighborhood / Who you gonna call? / Ghostbusters!
Word on the sidewalk is that Pop singer Lady Gaga is so convinced that evil spirits are haunting her that she spent over $5,000 to pay for a Ghost buster to carry out a "spirit seeking sweep" ahead of a recent concert for her "Monster Ball" Tour at London's O2 arena. And Dan Webb, the guy who they contacted to provide them with the specialist kit (which includes electromagnetic field readers), said that they told them the gear had to be robust leading him and his firm to believe that they're going to be doing this at every show to follow.
She told them she was terrified of "bad energy" – and ordered them to do a spirit-seeking sweep of the backstage area. Her request came to light after an aide phoned Dan Webb's ghost-busting firm. He said: "When I took the order for the kit I had no idea who it was for. But then I checked the listings and saw who was playing the O2. Her aide said the gear had to be robust as they were taking it on the road – so they must be doing this every where Lady Gaga is performing."

MIRROR.CO.UK
Ohh… k.
And speaking of strange… Lady Gaga was seen wearing a strange pair of heel-less platform shoes as she exited a studio building in London following a live web interview with Showstudio.com Sunday afternoon (May 30). Check out the pics below:
Be the first to receive breaking news alerts and more stories like this by subscribing to our mailing list.