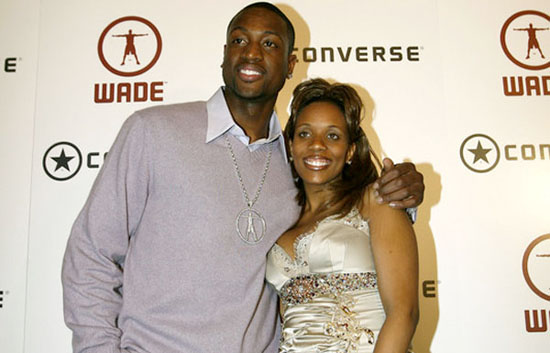 Dwyane Wade's estranged wife needs some serious help. Word on the sidewalk is that Siohvaughn Wade's lawyer has quit on her and ironically cited "irreconcilable differences" as the reason she left. According to TMZ, Siohvaughn's attorney Marsha Fisher filed an emergency yesterday (Mon. May 24) in Cook County, IL requesting that she be relieved of her duties of representing the nut-case in her and Dwyane's ongoing divorce battle.
But apparently this isn't the first (or the second, third, fourth, fifth, sixth, seventh OR eighth) time this has happened! Could you believe that this is the NINTH lawyer Siohvaughn has pissed off so bad that they wanted to quit? Well believe it! TMZ lists all of the lawyers (so far) that have been involved with the messy divorce case:
And just for fun, here's the list of her former attorneys in chronological order (you're welcome):  Dorene Marcus, Burton Hochberg, Michael Berger, David Stein, John Rokacz, Rosaire Nottage, Andrew Leinoff, and Michael Bruck. All except one withdrew from representing her, one was only used for an appeal which was subsequently denied.
We feel sorry for lawyer #10. May the force be with them…
Be the first to receive breaking news alerts and more stories like this by subscribing to our mailing list.