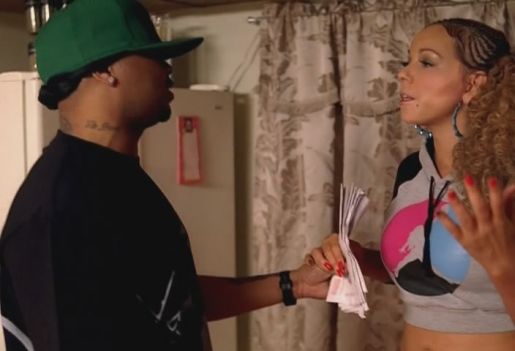 Mariah Carey and The Dream are being accused of theft!
A lawsuit was recently filed against the singers and record label Island Def Jam for copyright infringement over the single "My Love," a duet from The-Dream's last album Love vs. Money. According to Bay Area producers Preston Marshall and Demario Driver, The Dream and Mariah's song sounds a lot like their song "Are You the One."
"I sent the song to (Huffman) via email. I never heard back from him. (After hearing the song on The-Dream's album) I was hurt because you put a lot of time and effort into this. You know, music is my life. I feed my family this way."
The gentlemen are now seeking $450,000 in damages for copyright infringement, international interference with economic advancement and fraud. Neither Mariah, The-Dream nor Island Def Jam have spoken on these accusations yet.
Earlier this week you were trying to remake Aaliyah's classic "One in a Million," now we're stealing songs??? Come on The-Dream!
Be the first to receive breaking news alerts and more stories like this by subscribing to our mailing list.