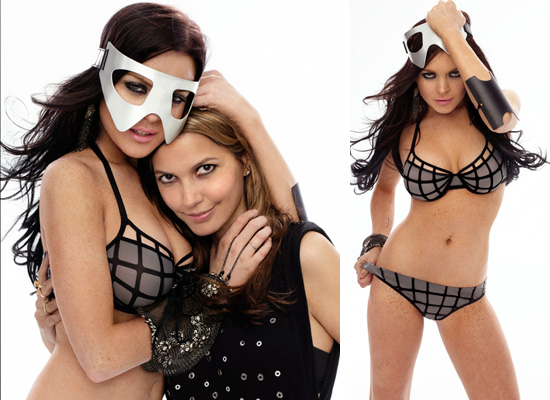 These days, we don't think there is ANYTHING on this earth, actress Lindsay Lohan won't do! Last week, we reported on the former Disney star being damn near broke and on the verge of receiving jail time. Now rumors are spreading that she is dating reality TV star/celebrity photographer Indrani! Apparently, the two women became "close" after working on a photo shoot together last fall.
When questioned on rumors about dating Lohan, Indrani (real name: Julia Indrani Pal-Chaudhur) said: "We've been spending a lot of time together. I have never had a relationship with a woman before, but Lindsay is just somebody who I find fascinating, gorgeous and extremely smart, as well as super-hot."
However according to Markus Klinko, Indrani's photography partner, the two ladies have been spending a lot more time than just hanging out.
"Lindsay and Indrani have been seeing each other since we shot her last fall. I've seen them on dates, I have seen them making out… Indrani is a good influence on Lindsay. She is the opposite of a party girl – a Princeton graduate, she's into art and is a philanthropist – not what you'd expect (of) the typical girl for Lindsay to go out with. When they are together, they talk about art and the deeper meaning in life."
Lindsay of course had other words to say about the matter:
"No, no, no… In NO way am I dating her."
Come on, do you honestly think we would believe anything you say Lindsay? Coke-heads aren't the most truthful people!
Be the first to receive breaking news alerts and more stories like this by subscribing to our mailing list.