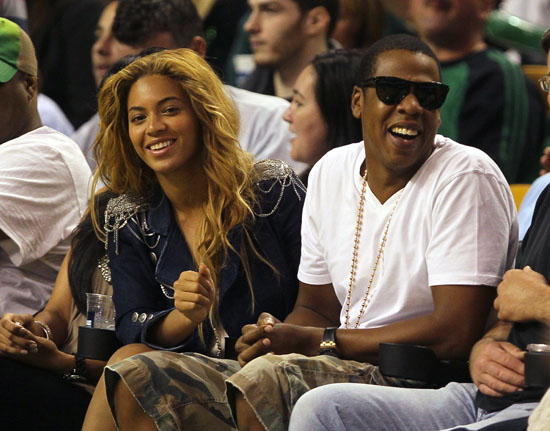 Just because you've got stacks on deck doesn't mean you're not losing any of it because of a couple of bad business decisions. And according to the NY Post, rapper/known business man Jay-Z has suffered a few financial blips of his own recently costing him millions due to a couple of bad investments, including two failed hotel ventures, a play that didn't sell too well and more. Check out a few of Hov's 99 problems below:
* Two Manhattan hotel development projects, one in Chelsea and the other in the Meatpacking District, fizzled out this year, costing Jay-Z and a company he controls about $50 million.

* His almost 7-year-old 40/40 Club franchise, while still successful overall, has taken a few lumps as the 80,000-square-foot Las Vegas edition, with its 80-plus plasma TVs, was closed in late 2008 after just eight months in business — a victim of low attendance. Plus, a Chicago club, first expected to debut in 2009, is still not open.

* In March, he walked away from a reported $2 million investment in the Aqueduct Entertainment Group, an entity selected to develop a "racino" at Aqueduct Racetrack. He bailed after federal and state authorities started to investigate potential corruption in the selection process.

* An investment alongside Will Smith and Jada Pinkett Smith in "Fela!", the critically acclaimed Broadway musical, has yet to turn a profit — but it could, theater-watchers say, especially if Jay-Z starts getting out in front of it and markets it the way Elton John is always promoting his 2008 hit "Billy Elliott."

The trio invested a total of about $1 million in "Fela!," which garnered 11 Tony award nominations.

* Plus, there is his 1.5 percent stake in the New Jersey Nets which has performed as poorly as the team since he bought it in 2004. Jay-Z was among the group that purchased the team for $300 million — but it's now worth $269 million, a drop of 10 percent. Jay-Z could have done better putting the cash into a mutual fund that tracked the sickly S&P 500 Index — which is up 7.6 percent, not counting dividends, over the same period.
All of this sounds like a lot, but let's be real… what business man isn't losing money in our current recession? Besides, he makes a ton of money off of his successful business projects, including his Rocawear clothing line, his $150 million Live Nation deal and more. Continue reading to take a look at a few of his big money-makers…

* Live Nation deal
Cuts deal with concert-promotion company valued at roughly $150 million over 5 years, which includes funding for Roc Nation — a music development, promotion company for Jay-Z. Roc Nation and Live Nation will split profits on album and concert revenue. The deal includes funding for Jay-Z music, acquisitions and investments.

* Rocawear
Co-founded the apparel company in 1999 with Damon Dash. Bought out Dash's 25% stake for $30M in 2005. Grew sales to roughly $700M by March 2007, when he sold it to Iconix for $204M.

* Real Estate
314 West 11th St.: Owns the building that houses The Spotted Pig.

TriBeCa Penthouse: Paid $6.85M for 8,000-square-foot home in 2004. Patio where Jay-Z married Beyonce.
See? Just because you invest in a few failed ventures doesn't make you a bad business man. Besides, with all that money his wife Beyonce has he doesn't have to worry too much about his own finances…
Be the first to receive breaking news alerts and more stories like this by subscribing to our mailing list.