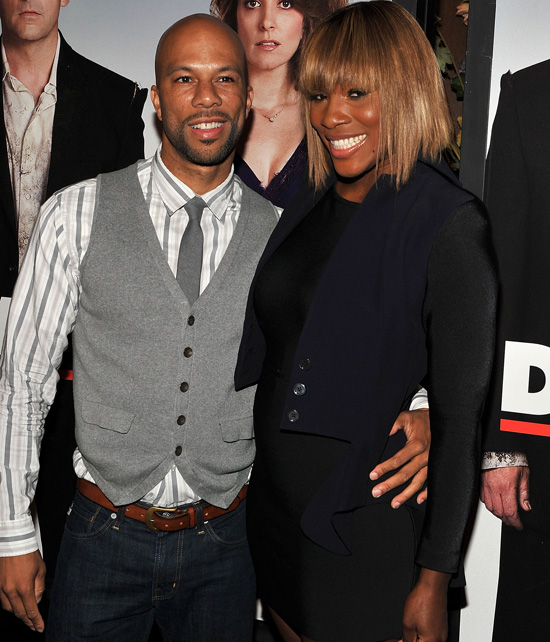 Common talked about his new movie role and his relationship with tennis star Serena Williams on a recent episode of the Ellen DeGeneres Show. The "Just Wright" movie star plays the role of an NBA basketball player who falls in love with his physical therapist, played by Queen Latifah. Actress Paula Patton and actor Laz Alonso also co-star in the film which hit theaters last Friday.
However, this isn't the only "love story" the rapper turned actor spoke on during his interview with Ellen. He and Serena Williams have been dating for quite some time now and may be taking it to the next level: "Actually, Serena and I have been close for about two years. It's been evolving,"
When asked about a future wedding arrangement by DeGeneres, Common replied: "I definitely want to get married. I would love to get married and have kids."
He is also a strong supporter of Serena's tennis career and can be found at the games looking rather tight! "I sit there, and I'm just tense… and people try and talk to me, and I tell them to be quiet," he says. "I was sitting next to Richard Branson and I didn't pay attention. I don't care who is there. I'm focused on this tennis match."
We hope you guys tie the knot as well! Common you better not mess up though, have you seen the way that girl can swing a racket?? We're just sayin…
Check out video footage of Common's interview with Ellen DeGeneres below:
Be the first to receive breaking news alerts and more stories like this by subscribing to our mailing list.