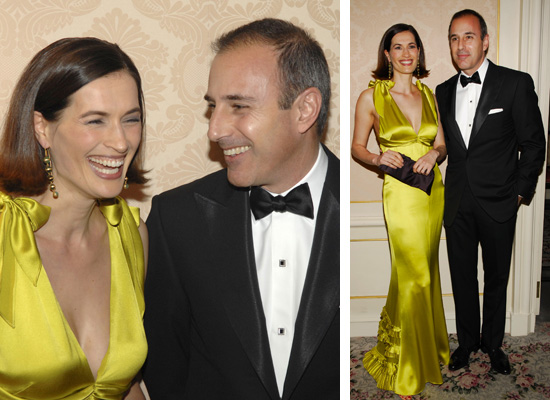 News anchorman Matt Lauer is very upset about the recent reports claiming that he left his wife of 12 years for another woman. On Wednesday (May 12) tabloid newspaper The National Enquirer reported that Matt and his wife Annette were splitting up due to a "secret" relationship between the former Today Show host and a mistress. And now, Matt himself is speaking out personally on the situation:
"I am living in my apartment with Annette and my children as a family and a couple," Lauer told People. "I have never moved out. I am not moving out. There is no truth to that.

"Have we had a completely perfect, easy marriage? No. But the stories you've read over the years are not true", "I don't think we're any different than any married couple that's been together for 12 years. The accusations [of infidelity] are ridiculous and I'm not going to [dignify] them with an answer. It's not true."
We actually believe that Matt may be telling the truth. There still just might be "some good" in a few of those male celebrities out there! And maybe Mr. Lauer's one of them. At least for now…
Be the first to receive breaking news alerts and more stories like this by subscribing to our mailing list.