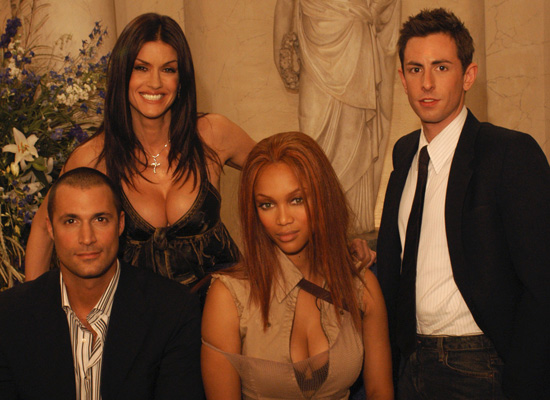 She's conquered the world of fashion and television and now super model turned TV personality Tyra Banks is hoping to score big with her new book series "Modelland!" And most of the characters from the novels will be based on real people in the modeling industry, including possibly Tyra's frenemy Janice Dickinson.
"It's a work of fiction that honors my love of books and fantasy, and also lets me poke fun at things I've seen in the real world," Tyra says of the tomes, which are about a fantasyland where characters called Intoxibellas rule and have superpowers and "edgy, sexy, exciting adventures. … So, yes, many of the characters will be inspired by some of the models I've known – both nice and 'ice.' And many of the people I've met along the way, from the fashion world, my TV shows, even people I've met in restaurants and on the street."

Although TyTy wouldn't dish on who those lucky – or not-so-lucky – ladies are, a source close to the TV diva had some ideas. "Tyra has had ups and downs with a lot of people, including Janice Dickinson, Naomi Campbell and Paulina Porizkova," says the insider. "All of those were pretty public issues, so there's a definite chance that characters similar to those ladies could find their way into the book. Needless to say, some of those women probably won't be too happy if they get their hands on a copy."

Janice and Paulina famously fell out of Tyra's favor in 2005 and 2009, respectively, when she reportedly gave them the ax from the judge's table on "America's Next Top Model." Tyra had allegedly started feuding with Janice after Dickinson called her "fat" and with Paulina because of the latter's "ego."

NY DAILY NEWS

Be the first to receive breaking news alerts and more stories like this by subscribing to our mailing list.