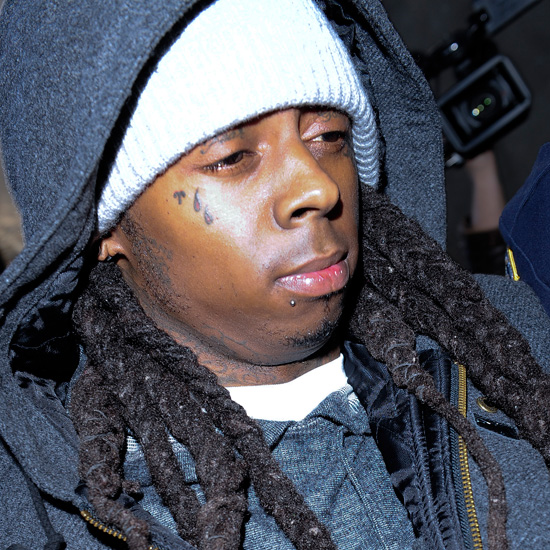 Aww c'mon Weezy! You just had to get in trouble didn't you??
During a random search early this morning (Tues. May 11), rapper Lil Wayne was found with a pair of earphones and an iPod charger. Due to this prohibited behavior, Wayne will receive an infraction for possession of "music contraband." The 27-year-old emcee is currently serving a 1 year maximum prison sentence at Rikers Island in New York.
"He was found with a charger for an MP3 player and unauthorized earphones," in his Rikers Islan cell, a source said. Authorities seized the music pieces at 8 a.m. after a prison rat tipped off officers, who found the music contraband in foil and a bag stuffed in Lil Wayne's trash.

NY DAILY NEWS

However officials were unable to locate an iPod or MP3 player of any sort.
Why are we not surprised to hear this about Weezy? You gotta give the guy props for keeping the ipod hid though!
Be the first to receive breaking news alerts and more stories like this by subscribing to our mailing list.