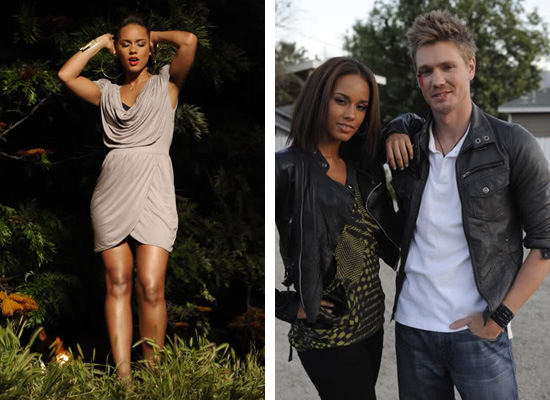 R&B singer/songwriter Alicia Keys filmed the music video for her new single "Unthinkable" just a couple of weeks ago in Piru, CA. The video, directed by Jake Nava, is set to premiere this Wednesday (May 12) on Vevo.com and will feature actor Chad Michael Murray of "One Tree Hill" as Alicia's co-star. Jake Nava had this to say about the new clip:
"Alicia is a true artist and I was very pleased that she was brave enough to go with this unusual concept. Together I believe we have done something new and important. I hope people are entertained by this video, but that it also makes them think. Alicia was a joy to work with. I love her music and aimed to enhance her visual impact in the market place."
You might be wondering where the [bleep] the "Put it in a Love Song" video is, which was supposed to premiere in March, but Alicia says it will premiere shortly after "Unthinkable." She also mentioned that while Drake won't be in the video for "Unthinkable," (even though his voice can be heard in the background of the song) she and the Canadian rapper will most definitely work together in the future in the form of a remix for the song.
Check out pics of A. Keys on the set of her new music video below…
Be the first to receive breaking news alerts and more stories like this by subscribing to our mailing list.