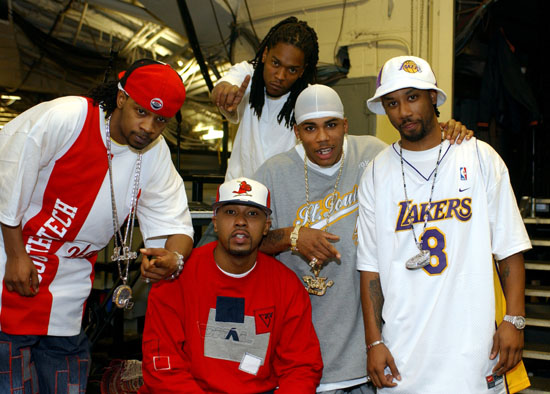 The word on the sidewalk is that Nelly and the St. Lunatics are coming back together for a new album, which would be their first in almost 10 years. They reportedly began shooting a video for their new single "Money Talks" in their hometown of St. Louis Monday afternoon (Apr 19) and wrapped up the two-day shoot sometime Tuesday (Apr 20).
The St. Louis-based rap artist said for a video all about money, it's fitting to bring the crew to his hometown.

"When you get a chance to do things like this, shoot videos in the city, it generates the funds, it generates the business here," Nelly said. "And definitely something we might not be accustomed to happening every day in larger cities. Like the Miamis, the Atlantas, Californias, where they're probably shooting videos every day. When you get a chance to do that, certain companies get to take advantage of that, it's good. It's why we're here."

SOURCE
The St. Lunatics is a rap group formed by St. Louis rapper Nelly and his hometown friends Ali, Murphy Lee, City Spud and Slo'Down. Their big break came after 2000 when Nelly came out with his debut album "Country Grammar." The Lunatics' debut album "Free City" was released a year later. And now it looks like after all of those years the group is ready to invade hip-hop once again. Who's ready for a new album from the St. Lunatics?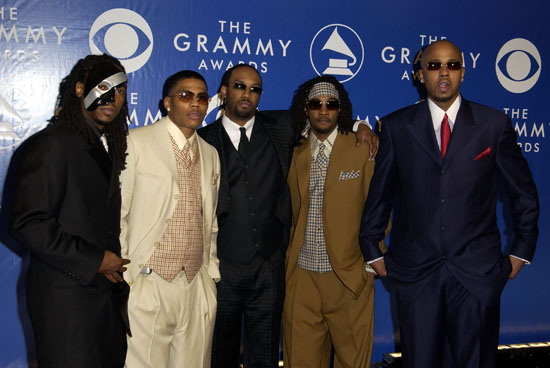 Be the first to receive breaking news alerts and more stories like this by subscribing to our mailing list.