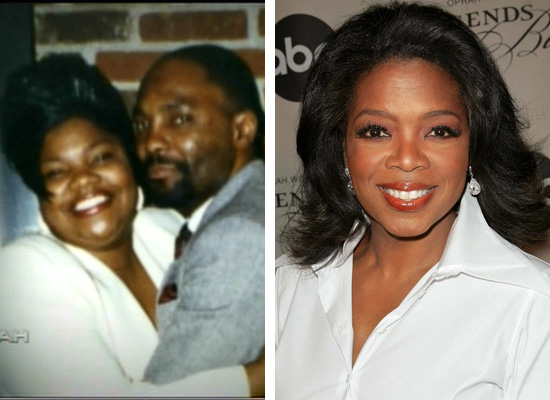 Apparently when Mo'Nique gave Oprah Winfrey her blessing to interview her family, she didn't think it would turn out the way it did. According to Radar Online, the Oscar winning actress is very unhappy with the way Oprah's interview with her brother Gerald Imes, who moleseted her repeatedly when they were younger, turned out.
Although Winfrey asked Mo'Nique if it was okay if Imes appeared on her show the actress felt that he lied during the interview and it was not sympathetic enough towards her. Winfrey – who also suffered sexual abuse – wanted to make sure that the Precious star fully understood what her estranged brother would say after he originally approached her to appear on the show. On the show – which aired on Monday – Imes confirmed that the molestation continued for a year or two, starting when he was 13 and Mo'Nique was 7 or 8.

A source close to Mo'Nique told RadarOnline.com: "Gerald actually made the first move and called Oprah asking her if he could appear on the show. "So, Oprah called Mo'Nique to see if she was okay about him appearing on her show to discuss the abuse and although she was not entirely happy about it she gave Oprah her blessing."

Imes said he decided to appear on Winfrey's show to apologize to Mo'Nique and bring their family back together. Imes said he himself was molested and he was using drugs and alcohol at age 11. He said: "I abused and betrayed the trust of another sibling, my sister, my blood sister, I'm sorry, Mo'Nique. I'm sorry. Hopefully somewhere, somehow as siblings we can come back together as brother and sister."
However, RadarOnline.com has learned that Mo'Nique is less than happy with how Oprah's interview turned out and her relationship with both her brother and her parents, who also appeared on the episode, is now worse than ever. The source added: "Oprah and Mo'Nique were never the best of friends… Mo'Nique was less than impressed with how the interview played out as she felt that her brother lied and that it was not sympathetic enough towards her.

"She was particularly upset that Gerald lied to Oprah that he molested her while she was sleeping because she was wide awake and scared of him. Also, she is angry that he did not get any help or enter a rehab and she does not trust him around children. Oprah asked her to appear on her show again for another interview but at this point she has declined the invitation. If anything it has made the situation worse between Mo'Nique and her family and she doesn't know if she will ever speak to them again now."
Be the first to receive breaking news alerts and more stories like this by subscribing to our mailing list.