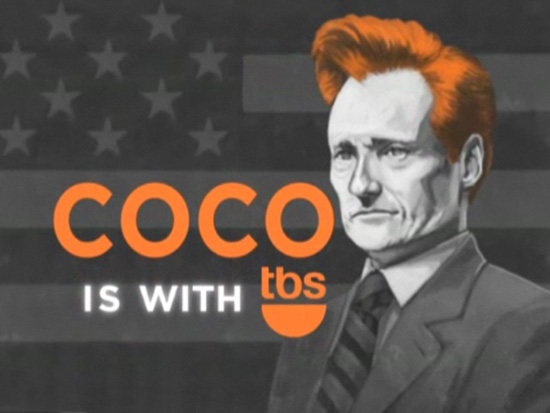 After months of uncertainty, TV personality Conan O'Brien will be returning to the late night television with a brand new show on TBS!
"In three months I've gone from network television to Twitter to performing live in theaters, and now I'm headed to basic cable. My plan is working perfectly," O'Brien said.
Most of you are probably thinking, "Isn't this George Lopez' spot?" And you would be correct in your thoughts, but Mr. Lopez, who was very instrumental in getting Conan to join the network, has happily agreed to move to the midnight spot to make way for Conan O'Brien to air his show at 11 PM.
"I can't think of anything better than doing my show with Conan as my lead-in," Lopez said. "It's the beginning of a new era in late-night comedy," Lopez said in a statement.

"Conan has been the comedic voice for a generation. TBS already has a huge audience of young comedy lovers, and Conan's show will give these fans even more reasons to watch our network," the president of Turner Entertainment Networks, which owns TBS, added.
O'Brien, who is currently in the middle of touring with his live show called the "Legally Prohibited from being Funny on Television Tour," hosted NBC's "Late Night with Conan O'Brien" for well over a decade-and-a-half before he took Jay Leno's place as host of "The Tonight Show" for a mere 7 months. He left NBC with a $40 million payout at the beginning of this year.
What do you think about Conan O'Brien's new deal with TBS?
Be the first to receive breaking news alerts and more stories like this by subscribing to our mailing list.