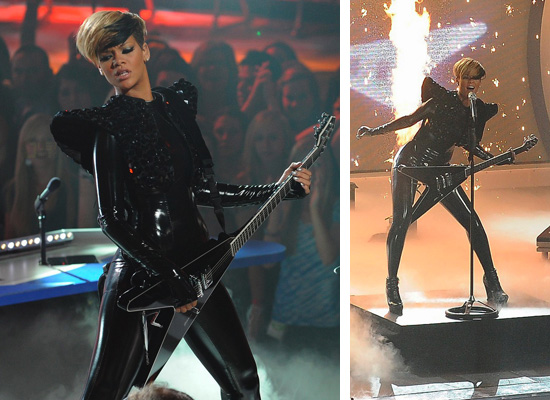 … because if it's going to be anything like that American Idol performance this past Wednesday night (Apr 7), a lot of people are gonna be pissed… and are gonna want their money back. But we might want to give her the benefit of the doubt (keyword: MIGHT) because she says she didn't have much prep time.
She told Kevin of squeezing her "Idol" performance into her busy schedule preparing for her upcoming "Last Girl on Earth" tour: "It's my first time performing on 'Idol' and it's a little nerve-wracking because we're in the middle of our tour rehearsals and it's a really time-demanding experience and we just had to fit this in there." In fact, she told Kevin, "We just came up with what we're going to do right here, right now."

The songstress will kick off the "Last Girl on Earth" tour on July 2 in Seattle, Washington, and she explained the tour title to Kevin, "I like to think about myself as the last girl on Earth because sometimes people make decisions based on the outlook of others and, you know, to me, my life is my life. It's my world, and I'm going to live it the way I want to. That's how I think about everything, that way I'm focused on me, and my work. It's a really narrow space, a focus."

And when it comes to her song "Rude Boy" hitting No. 1, Rihanna told Kevin, "It's so exciting. I can't believe 'Rude Boy' of all songs was the biggest song on this album, and that's the one that I really wrote the most on."

ET ONLINE
Let's just hope she gets her business together before she kicks off her first world tour since "the incident."
Be the first to receive breaking news alerts and more stories like this by subscribing to our mailing list.