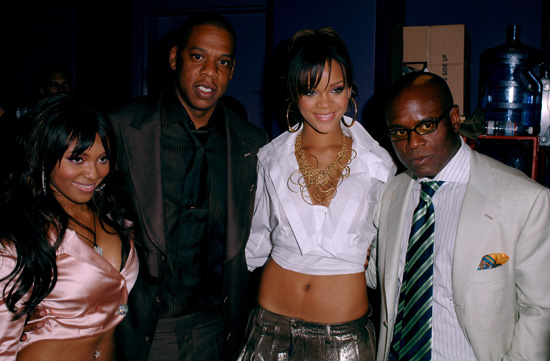 While on the promo trail for her new album At That Point, R&B singer (and former Def Jam recording artist) Teairra Mari sat down with Bossip and put it out that there that has no beef what-so-ever with Def Jam's current princess Rihanna.
"This Rihanna beef is something that people created, outside of she and I. Even when we were around each other at the label, we were always nice to each other. We've never had any beef, but even then, people were making it into something that it wasn't. And I don't think that any of my fans should feel any sort of negative way towards Rihanna because she has nothing to do with my situation. She's not the reason why I got dropped… She was doing her thing, and I was doing mine."
The "Sponsor" singer also spoke on her relationship with Jay-Z and whether or not she has any hard feelings towards him, and mentioned her new movie "The Lottery Ticket," due in theaters this June. Teairra's sophomore album drops sometime this year.
Check out video footage from her interview below…
Be the first to receive breaking news alerts and more stories like this by subscribing to our mailing list.