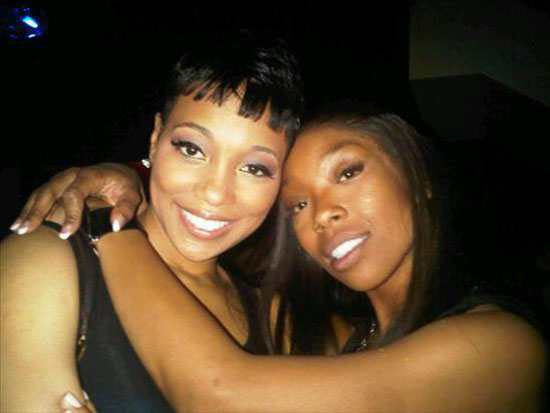 Early Tuesday morning (Apr 5), Monica tweeted a link to this picture of her and Brandy (who looks like she smoked a lil sumthin' sumthin' lol) over the weekend at a club in Miami. These two R&B singers pretty much ran the 90's music scene and joined forces (a la Beyonce & Lady Gaga) back in 1998 to create the hit single "The Boy is Mine."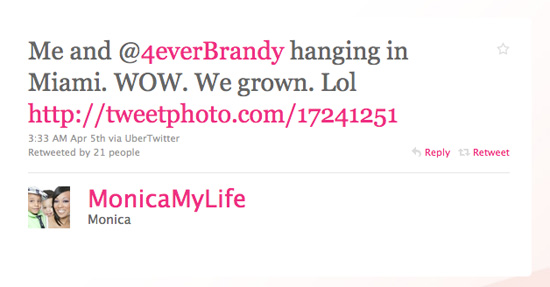 In related news, Brandy recently spoke to our friends over at Hip Hollywood on how Monica's recent success (her new album Still Standing is currently sitting at #2 on the Billboard 200 album charts) has inspired her to be just as great whenever she decides to come back to music.
"That's my girl. I think that she's holding it down for not only me, but for everybody else who is true to R&B, and I'm just proud of her. And Monica is the possibility that you can kill it, with the right music, the right look. So she is the ideal right now for me and I mean… I don't know what else to say!"
Another pic of Mo and Brandy plus the interview below…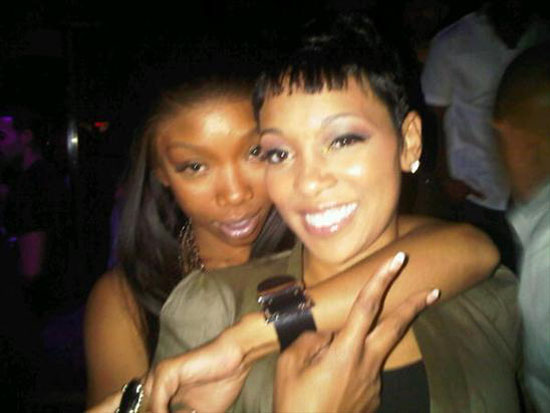 Be the first to receive breaking news alerts and more stories like this by subscribing to our mailing list.