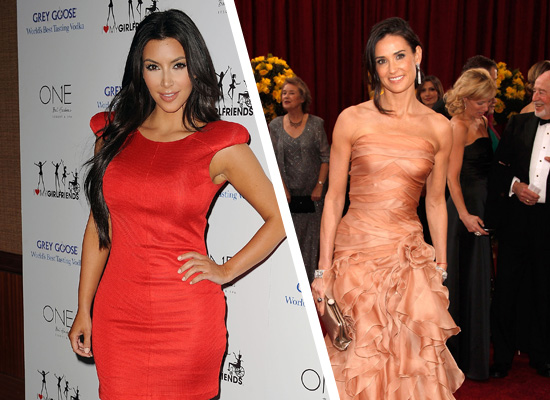 We're sorry, but Demi Moore has got to be the most out of touch (with the world) celebrity there is!
Kim Kardashian recently posted a photo on her Twitter page of Serena Williams, La La Vazquez, Kelly Rowland and herself at a charity party in Miami with the caption, "Big Pimpin." No big deal, right? Wrong… if you let Ashton Kutcher's wife tell it. Peep the twitter convo below: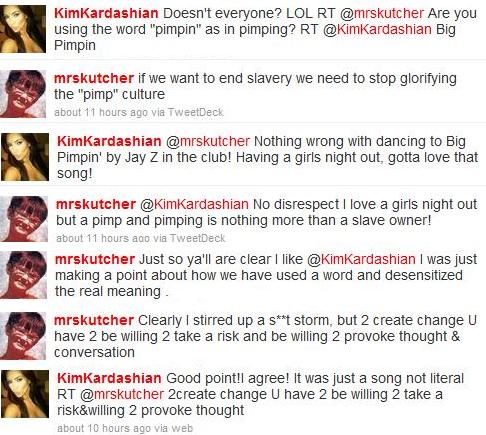 (via Necole Bitchie)
What the heck? Clearly Demi has no clue that the "Big Pimpin" phrase is a something that Jay-Z made popular (YEARS ago) and really doesn't mean anything other than "we are doing it big" or "we are having a great time."
And the Ding-Bat of the Year Award goes to… Demi Moore! Get off Twitter granny (LOL!)
Be the first to receive breaking news alerts and more stories like this by subscribing to our mailing list.