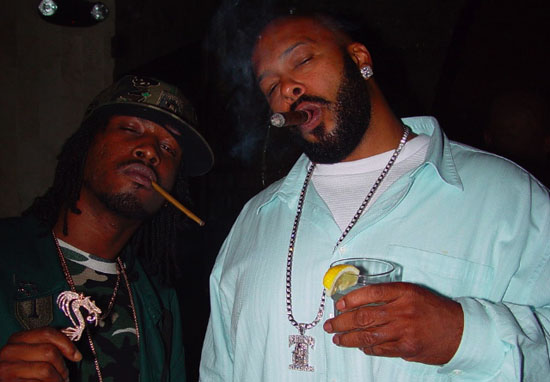 Former Death Row Records CEO Suge Knight just can't seem to stay out of trouble to save his life! It's being reported by a number of media outlets that Suge and an entourage of 10 men allegedly attacked and robbed Bay Area rapper Yukmouth at Ralph's Supermarket in San Fernando Valley, California. And now Suge and his goons are suspects and cops want to question them. We hear that Knight and his goons beat the crap out of Yukmouth and stole $92,000 worth of jewelry. The battered rapper was sent to the hospital for minor injuries.
But who is Yukmouth, you ask? Some of you might remember his hit song n the mid 90's "I Got 5 On It" with The Luniz. What makes this situation even stranger is that Yukmouth was once very close to Suge Knight and Deathrow Records and actually brought rapper Tha Realest to the label. He also worked with other Death Row artists, including Tha Dogg Pound and Crooked I. But at some point, beef began to brew and we assume that the differences between Yukmouth and Death Row never were put to rest, even after Suge Knight lost ownership of the label.
Be the first to receive breaking news alerts and more stories like this by subscribing to our mailing list.