**UPDATE: THIS INTERVIEW IS NOT REAL! CLICK HERE FOR MORE INFO…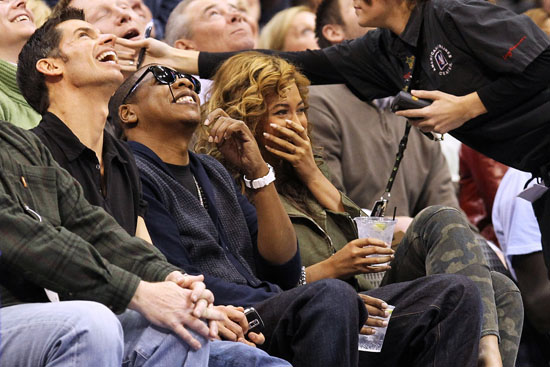 This sounds a little suspect, but supposedly Beyonce spoke to some foreign magazine and spilled the beans on the financial arrangement behind her marriage with Jay-Z:
The R&B superstar, who has been married to the hip-hop mogul since 2008, recently revealed in an interview that she approves of contracts between couples and encourages all women to consider them. Speaking to Neon about life being easier as a millionaire, the 28-year-old said: "The fear of the student, have no future, being dependent on her boyfriend, objectively weigh heavier than the fears that torment me. "Only music from subjective feeling arises – and subjective fears, many musicians have lost. We feel pain and depression, just like other people. What separates us, is perhaps the price of butter. But all that is essential, I feel like every hard working woman."

Beyoncé continued: "For example, I believe that in my relationship with Jay-Z – as in any genuine relationship – not everything is easy. I want children – not now, later. He's entirely not aware of that fact yet. I want to sit around at home, also times in a tracksuit pants. He assumes and believes that women even wear high heels just to go to the bathroom."

As for an alleged $10 million (£7m) minimum two year marriage contract, she added: "Anyone who thinks so, because of what? I do not deny that there is a marriage contract. I would encourage any woman getting married to put on such a treaty, it will gain more influence on self-esteem. For details, I don't express myself. I am not here on trial."
Huh? This definitely sounds like some stuff was chopped and screwed during this translation…
Be the first to receive breaking news alerts and more stories like this by subscribing to our mailing list.