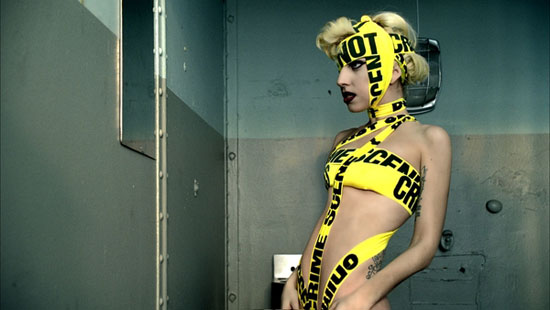 Check out what pop singer Lady Gaga sent to her 2 million plus followers on Twitter this week (Thu Mar 4). It's a picture of her covered in police tape, which comes straight from she and Beyonce's brand new "Telephone" music video, set to premiere this upcoming Monday (or sooner, you know how this here Internet works sometimes!)
Just one day prior to sending this picture out, Gaga thanked her "little monsters" (what she calls her fans) for making the single number one on the dance/pop charts over here in the States.
LITTLE MONSTERS!! Today is an exciting day. Telephone become our SIXTH NUMBER 1 RECORD IN A ROW IN AMERICA! I love you so much! Celebrate!
We also hear that following the "Telephone" video comes the video for The Fame Monster's third single, "Alejandro." It goes to radio sometime this month. In the meantime, click here to check out the new tour dates for her "Monster Ball" tour. Summer dates for the U.S. will be announced soon…
Be the first to receive breaking news alerts and more stories like this by subscribing to our mailing list.