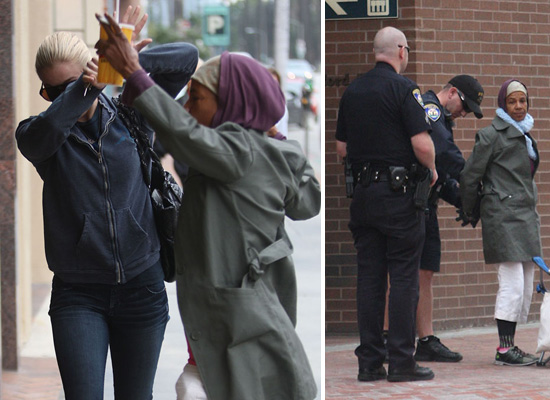 Aww, poor Quween on the Scene!
Apparently the police didn't take too well to the Quween on the Scene protecting country singer LeAnn Rimes from the "posarazzi" so they arrested her. LeAnn's story is that the Quween was harassing her, but we know otherwise.
Rimes, who apparently didn't want to be photographed, was leaving a doctor's office in LA Thursday afternoon (Feb 4) when Quween "got a little too close," prompting nearby police to cuff the woman, who is a known guardian to celebrities who walk down her sidewalk. She feels as though it's her job to protect the stars from the flashing lights.
Rimes was snapped holding her arms up in front of her face as she tried to fend off the superfan, telling her to "get out of the way". Officers from the Los Angeles Police Department soon came to Rimes' aid and arrested the woman for "aggressive solicitation", forcing her to leave her baby stroller full of possessions on the sidewalk.

Reports suggest she was also wanted for failing to appear in court on three separate occasions, according to TMZ.com. She was taken into custody and booked. The woman earned her nickname after helping stars through the throngs of paparazzi on the streets of Los Angeles. She is often photographed with celebrities.

SOURCE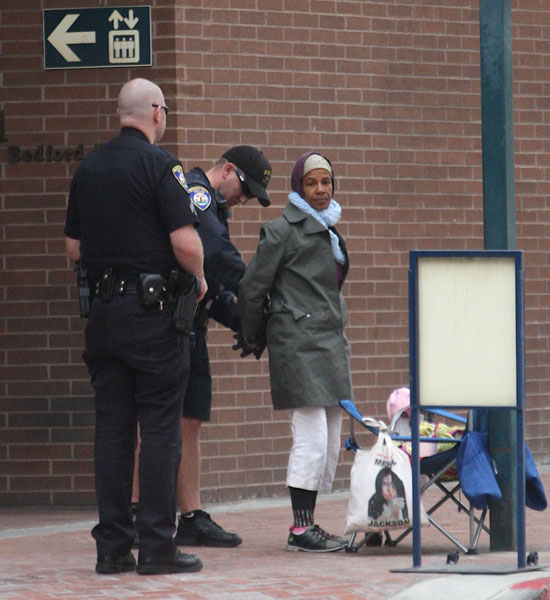 PHOTOS: WENN
Be the first to receive breaking news alerts and more stories like this by subscribing to our mailing list.