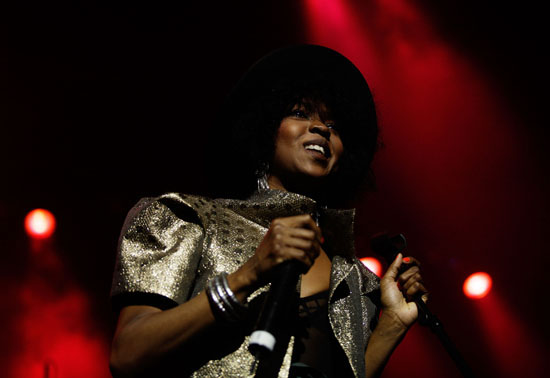 Reclusive singer/rapper Lauryn Hill made a rare public appearance Friday night (Jan 29) at the Raggamuffin Festival at the Enmore Theater in Sydney, Australia. Her last performance was nearly three years ago and in between now and then a lot of people have been speculating about her whereabouts. Well, here she is! And she actually looks quite normal, which is great because recently, we've been seriously concerned about the state of her mind.
In related news, Wyclef Jean spoke to BBC Radio 1Xtra News recently and told them that his former group the Fugees may put aside their differences and record a charity single to raise money for Haiti earthquake victims in the near future. The last time Jean and his group members were together was back in 2006 at a special "Reunion Concert" in Hollywood. A year later in 2007, Wyclef told the press: "Before I work with Lauryn Hill again, you will have a better chance of seeing Osama Bin Laden and George W. Bush in Starbucks having a latte, discussing foreign policies… At this point I really think it will take an act of God to change her, because she is that far out there."
PHOTOS: GETTY IMAGES
Be the first to receive breaking news alerts and more stories like this by subscribing to our mailing list.