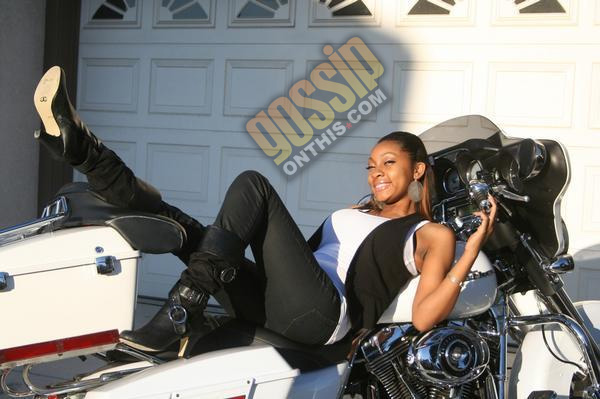 If you were getting ready to set your DVR to catch an upcoming episode of Maury… don't. Tiara Campbell, actress Tisha Campbell's little sister, hit Gossip On This up exclusively this morning clarifying a couple of things. For one, she was joking about taking Diamond Blue from Pretty Ricky to Maury to reveal DNA test results of her newborn daughter, who was born premature earlier this week. She told us she was only "thinking about it" because it would be funny, but she says wasn't serious when she mentioned it.
She also told us that shortly after we were told the newborn's name was Nina Minaji, they decided to change it to something else before they turned the birth records in. We're not allowed to reveal the baby's real name, due to recent concerns of privacy, but she and the family wanted us to let you guys know that she is NOT going on Maury and the baby's name is NOT Nina Minaji.
When the baby is healthy enough, a DNA test will be done to prove Blue either right or wrong. Tiara says GossipOnThis.com be the first to know when they get the results back. Stay tuned…
Be the first to receive breaking news alerts and more stories like this by subscribing to our mailing list.