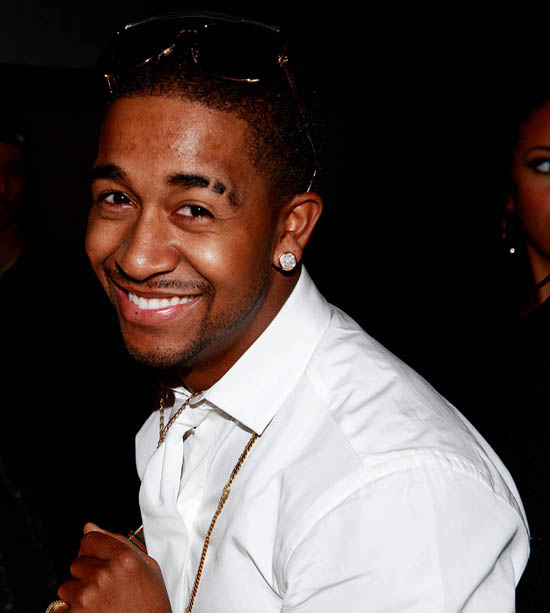 Poor Omarion. The former B2K member's third studio album Ollusion dropped last Tuesday (Jan 12) and opened at a disappointing No. 19 with only 19,000 copies told for the week. That's definitely no bueno for an artist who should be considered established. His last album 21, released in 2006 debuted at No. 1 on the Billboard 200 ad sold 119,000 copies (100x more!) in its first week due to the success of the album's lead single "Icebox." And his debut album O dropped in 2005 and also debuted at No. 1 on the Billboard album charts with 180,000 copies sold. So yeah, 19k is pretty bad :-/
But anyway, on to the good news! Even though his latest album tanked, he'll still be able to pay his bills with no problem as MTV has scooped him up and given him a gig as a judge on the upcoming season of MTV's "America's Best Dance Crew." The 25-year-old entertainer will be replacing Shane Sparks, who was axed after child molestation allegations were brought against him late last year.
O had this to say about joining the judge's panel:
"I'm so excited to be a judge on MTV's America's Best Dance Crew. Dancing and performing is what I do and being a judge on this show will allow me to give creative feedback to the newest and hottest dancers on the rise."
We think that this a perfectly good look for Omarion since he has a great deal of dance experience! Congrats to Omarion! He's exactly what more artists should do. Think outside of the box. Music isn't selling, so you have to be creative and think of new ways to bring in some chips. Those bills gotta get paid somehow!
Be the first to receive breaking news alerts and more stories like this by subscribing to our mailing list.