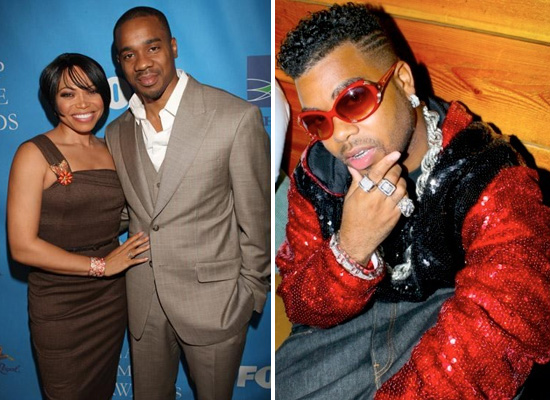 Apparently Diamond Blue from Pretty Ricky is fielding questions from fans, followers and anyone else with an inquiring mind regarding his Maury Povich situation. If you're not up to speed what's going on, click here to catch up.
Basically, a girl who just so happens to be the sister of actress Tisha Campbell is alleging that Blue is the father of her baby. She says she knows 100% that the bun in her oven belongs to Blue, but Blue says he just isn't having it. Not at least until the baby is born and a DNA test can be performed.
A couple of days ago, we told you about him running his mouth on Twitter. And now he's at it again, admitting that he did hit it so he can't "100% deny". But he says he used a condom so he "can't 100% deny it" …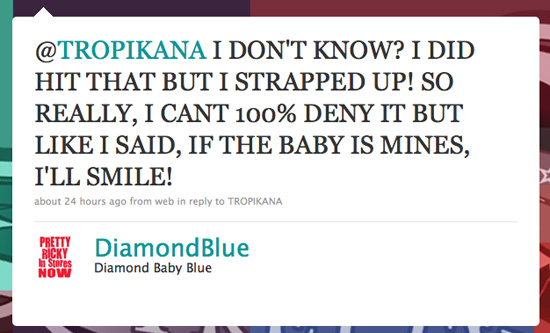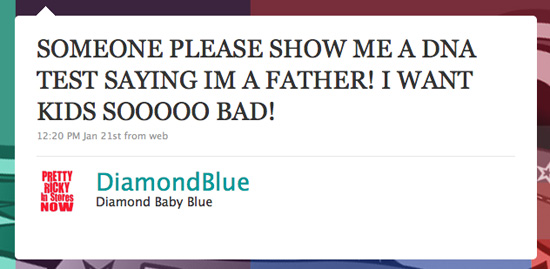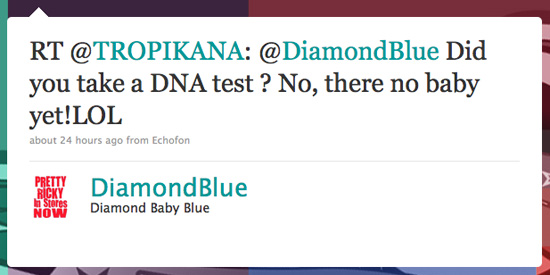 Be the first to receive breaking news alerts and more stories like this by subscribing to our mailing list.