** UPDATE: DIAMOND BLUE SAW OUR STORY AND RESPONDED! CLICK HERE TO SEE WHAT HE SAID **
There is some shady behavior going down. Gossip On This has learned that Diamond "Baby Blue" Smith of the singing group Pretty Ricky is on his way to becoming what we like to call a "dead beat dad!" Sources extremely close to the situation have revealed to us exclusively that the young entertainer and actress Tisha Campbell-Martin's younger sister Tiara had been somewhat involved romantically in the past, and now she's 5 months pregnant by him and is 110% positive that Baby Blue is most definitely, without any doubt, the father. But he refuses to take responsibility, and Tisha and her family, especially her husband, actor Duane Martin, are extremely pissed at the way he's treating her so they reached out to us and dished all of the details.
"Last year in August, Tisha's younger sister was with Diamond Blue from Pretty Ricky," Duane Martin exclusively revealed to Gossip On This. "One thing lead to another and now she's five months pregnant by him. I spoke to Blue in October and I would never imagine him being the way he is. He doesn't call back, he doesn't check on her and he's also ignoring her phone calls. She and the family are really hurt by this."
Diamond (yes, his real name is "Diamond") and Tiara met a couple years back at an industry event in Atlanta, according to Toya Campbell, another one of Tisha's sisters, so it's not like she was a random groupie/jump-off or anything like that. The two have known each other for a while now.
Anyway, Tisha, who has a total of six siblings (five sisters and one brother), is very protective of her family and all she and the rest of her family wants is for Blue to own up to his responsibilities as a man and acknowledge that he is the father of Tiara's unborn baby girl, who is due in May.
"I'm a father, so if I have to blast him to make him become a father, then I will do just that," Duane told us. "Tisha has five sisters and one brother and she cares for them very much, so to hear that her sister wants to abort the baby because she feels like she made a mistake hurts Tisha," he continued. "When you mess with my wife or my family then I become upset, especially when I tried to reach out to him in the beginning, instead of taking it to the next level."
Duane also told us that Tiara isn't doing this just to get a check from Blue or anything like that. She just wants him to accept their daughter and be a father.
"[Tiara] doesn't need any money from him. She just needs a father for her child and I know any woman can relate to that," the actor told us.
And what exactly were his motives for reaching out to us?
"I want women to watch who they sleep with because it can become a nightmare," the actor said. "My sister-in-law is in a deep  state of depression because of all of this…"
Wow! SMH… Sounds like Blue might want to grow up, be a man and take care of his responsibilities because clearly Duane, Tisha and the rest of the family don't play when it comes to this young girl's heart. So dude better watch out!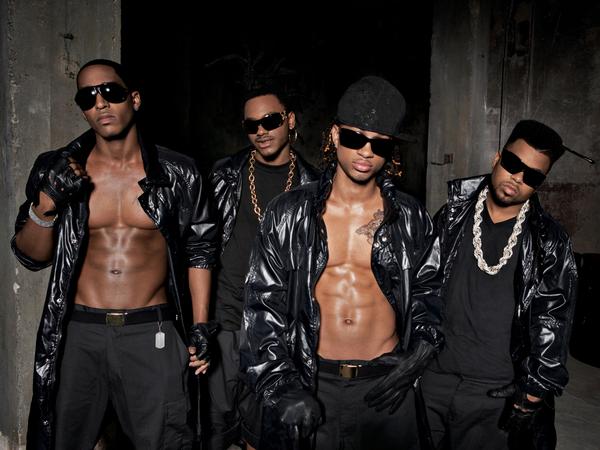 ** UPDATE: DIAMOND BLUE SAW OUR STORY AND RESPONDED! CLICK HERE TO SEE WHAT HE SAID **
Be the first to receive breaking news alerts and more stories like this by subscribing to our mailing list.