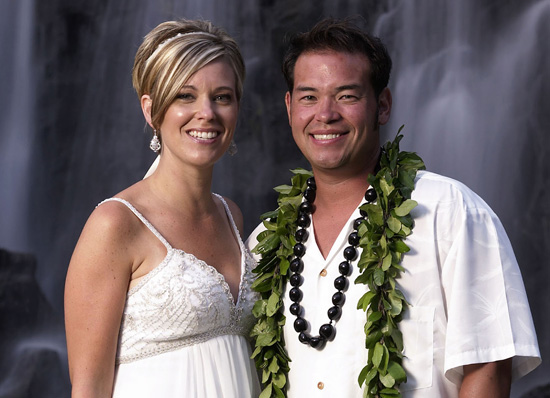 Judge Arthur Tilson has made Kate Gosselin's divorce from her husband Jon final by signing the "Papers" (in our best Usher singing voice) for the embattled reality couple. The stars of TLC's hit show "Jon & Kate Plus 8" 10 year marriage has come to a complete halt following a very public separation after Kate found Jon creeping around with someone twice his junior.
"I am very relieved that our divorce has been finalized, and I look forward to the New Year, focusing on the children," Kate said in a statement sent to People. "This has been a challenging transition for all of us, but I am confident that we will move ahead with the important task os restructuring our lives."
The last segment of their separation was to divide property even. Once that issue was resolved Judge Tilson signed the documents. According to the written document, Kate gets full custody of the 8 children and will reside in their former home. Both agreed that Kate would hold primary custody and Jon would have visitation rights. Neither party will receive spousal support, which might turn into a problem with Jon since Kate will have her own show on TLC that will provide her with a more than decent paycheck.
Jon will also have to give monthly spousal support to the tune of 5 figures, and since he doesn't have anything planned with TLC and is unable to venture to other networks due to his contractual obligations, he might not even be able pay, according to TMZ.
Be the first to receive breaking news alerts and more stories like this by subscribing to our mailing list.