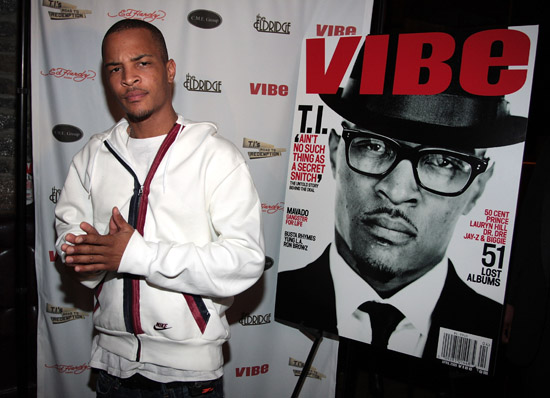 Rapper T.I. was released from federal prison Tuesday (Dec 22) and was sent to a halfway house in Atlanta where he will serve the remainder of his sentence, reports XXL Magazine.
XXL spoke with Tip's lead defense attorney in his federal gun case, Steve Sadow, who confirmed the news. "He was released this morning from his place of incarceration in Arkansas," Sadow said. "As I understand it, he's on his way back to the Atlanta area. He has to report to a halfway house in Atlanta sometime this evening. And he will then spend somewhere between the next two or three months in a halfway house, ending his Buruea of Prison sentence."

According to Sadow, T.I. will have a lot more freedom under his new living conditions. "A halfway house is more along the lines of a residential dormitory," he explained of the rap star's new stipulations. "You live within this house that is broken into areas for living, and you are permitted to leave during the day for certain reasons of which would be employment, medical reasons, things of that nature, and you return to the halfway house in the evening. So it's a restriction on your liberty but it's a way for you to reenter into society and not be confined within a jail type institution 24-hours a day."

T.I. has been serving time in Arkansas' Forrest City Prison since May 26, for possession of unregistered machine guns and silencers, as well as firearms from a convicted felon. He is expected to be finished with his federal sentence in March of 2010.
Be the first to receive breaking news alerts and more stories like this by subscribing to our mailing list.