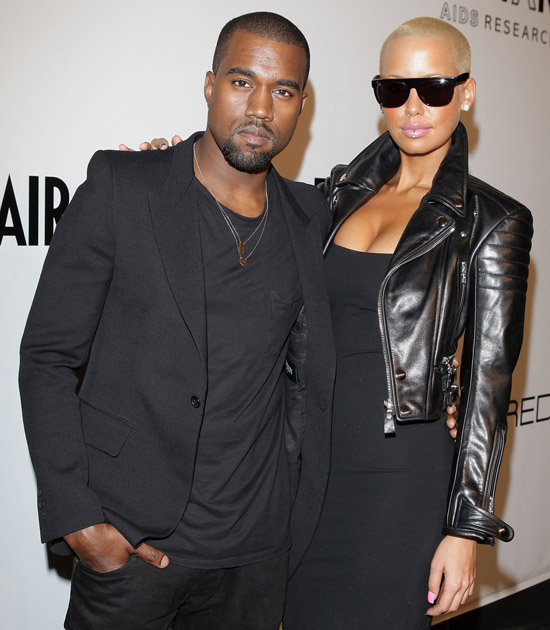 A Caribbean wedding is supposedly in the works for rapper Kanye West and his stripper turned celebrity girlfriend Amber Rose! Britain's Daily Star newspaper is reporting that Kanye will propose to Amber in a large 2,000 pound sterling per night 8-bedroom villa in the Dominican Republic.
"He has really bonded with her since losing his mother and needs another strong woman in his life," an anonymous source told the Daily Star. "He's very serious, otherwise he wouldn't be spending that much money on her."
So far this info hasn't been denied by neither Kanye nor Amber, who have been dating since early 2009. We'll see how all of this plays out in the coming days/weeks.
Meanwhile, Amber is still getting paid big bucks to party it up at various clubs so if there really is a wedding going down in the near future money is definitely not gonna be an object since she's stacking all that paper! She and TV/radio personality Big Tigger were spotted at Park Nightclub in Washington D.C. the other night. And according to Necole Bitchie, Rose was paid $20,000 to host a party at D.C.'s Love Nightclub for their 8th Anniversary celebration. They even flew her in from Chicago on a private jet! She was also paid $10k last month in ATL when she hosted a party there.
Be the first to receive breaking news alerts and more stories like this by subscribing to our mailing list.