** UPDATE:
QUE

HAS ALSO RESPONDED. CLICK HERE FOR THE VIDEO! **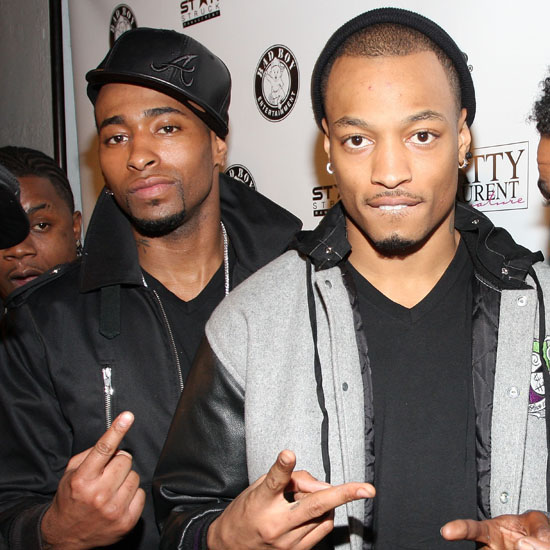 Wow, so word on the sidewalk is that Qwanell "Que" Mosly has been kicked out of R&B singing group Day 26! The 21-year-old singer confirmed the news himself via his Twitter earlier today, saying that he had just gotten a letter from his former group members telling him that they would be moving forward without him.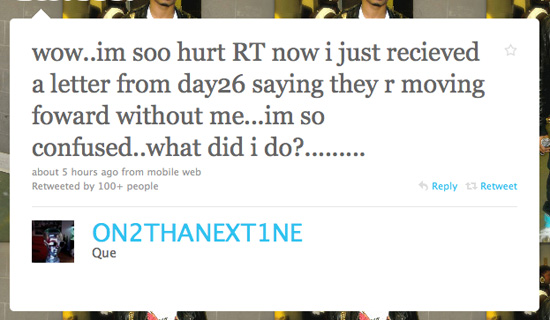 Willie Taylor spoke for the group when he called in to a radio station shortly after Que announced that he was axed from the group. Long story short, Que was acting up and he just had to go. Willie even compared Que's situation to "cancer" saying that he was infecting the whole group with his shenanigans.
And what's even worse, Willie claims that he can't even get in touch with Que through his telephone OR his Twitter, which is odd considering Que has close to 100,000 followers. How are you gonna have 100,000 followers and not one of them are your fellow group members. And forget about Twitter, how about his own CELL PHONE. Just all kinds of craziness.
Continue reading to listen to the short radio interview where Willie lays it all out in plain sight.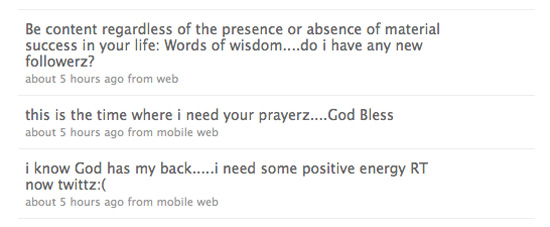 Be the first to receive breaking news alerts and more stories like this by subscribing to our mailing list.